The office building ensemble located in the Frankfurter Allee with a gross floor area of 110,000 m², Van-Caem-Park, is characterised by a lively and diverse development structure. The building, patterned on the industrial age, unites the existing and decommissioned brick smokestack from the 19th century with modern elements of industrial architecture. The travertine and metal cladding of the façades is reminiscent of modern office and industrial building, for example, as realised by Auguste Perret in France at the beginning of the 1930s.
As a relic of the past, the existing smokestack at the main access point of the plant towers over the entire planned building ensemble. At its centre is a square, which forms a symmetrically laid out open space through the arrangement of two buildings located opposite one another on an angled ground plan. The office buildings are connected with one another by bridges. The heart is the main square, around which the buildings are grouped.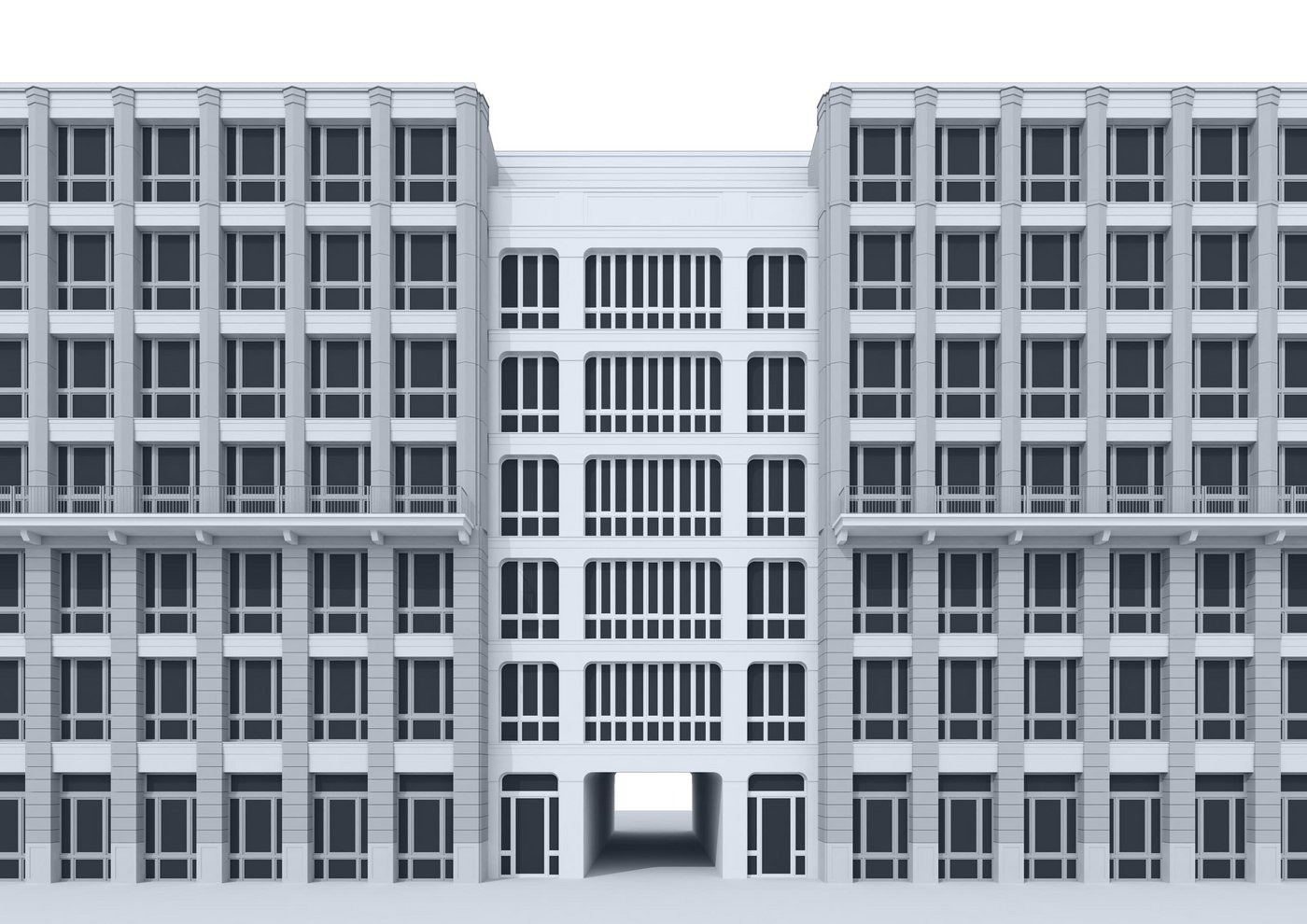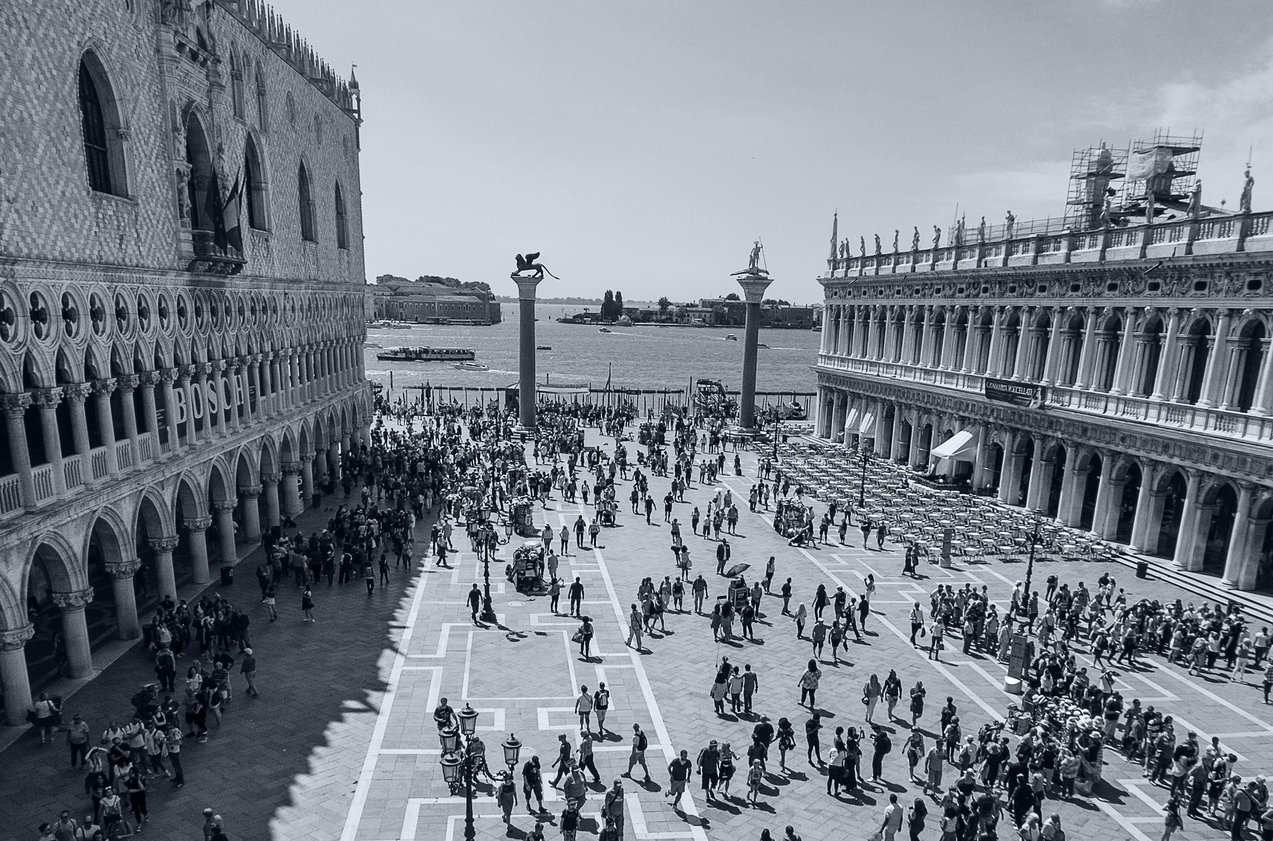 The ensemble convinces through its extremely favourable location with an immediate connection with the Berlin underground railway network and with national and international connections thanks to the nearby Berlin-Lichtenberg main-line station. The modernly equipped office spaces offer workspaces for a total of approx. 3,600 employees. The facility also has around 500 parking spaces for cars and space for around 800 bicycles.
Die Bodenbelagsarbeiten des Freiraumes lehnen sich an die Gestaltung des Markusplatzes in Venedig mit seinem charakteristischen hellen, geometrischen Muster auf dunklem Untergrund an. Wie das venezianische Vorbild ist der öffentlich zugängliche Platz autofrei und nur in Ausnahmefällen für Autos passierbar.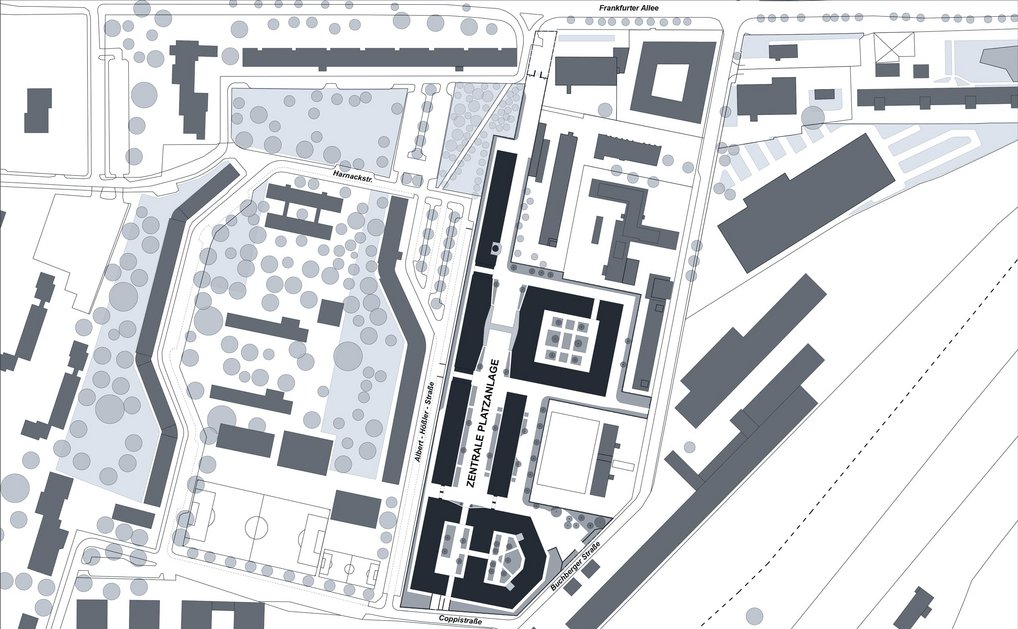 Category
Office building ensemble
Location
Berlin, Lichtenberg
Project management
G. Pesenti
Cooperation
U. Felici Giunchi, A Totaro, C. Da Pozzo
Statistics
Scheven Ingineering GmbH
House technic
Marko Augustat Partner
Fire protection
hhp berlin