The project deals with the restoration of the city periphery toward the River Peene and with the recovery of the city panorama experienceable from the river landscape. The demarcating figure of the former city walls and the newer old town hall is taken up again through a complexly shaped perimeter development and elevated by the urban landmark of a pair of towers that can be seen from afar.
City, square, river
It would seem like the thing to do to also for the most part maintain and shape the orthogonal urban ground plan in the northern periphery, but at the same time to use the outstanding situation of an urban entrance from the river for the formation of an urban square with a high sojourn quality, especially as the street pattern of this city had to date hardly allowed for the formation of such squares.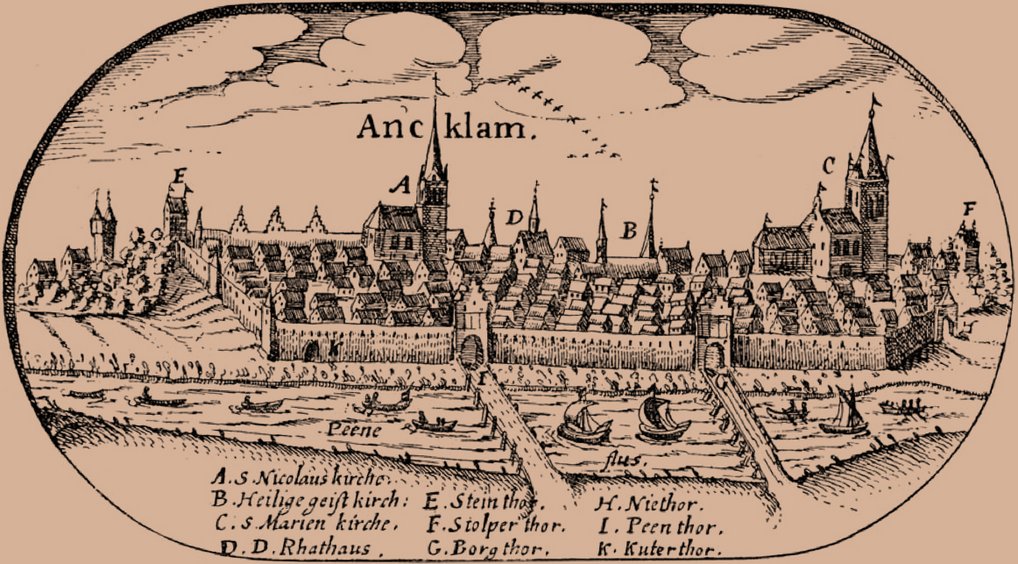 Draft and urban design
The building height of the new structures with one or two upper storeys is oriented to the handed-down urban structure. The tower-like corner structures cite the overall picture of a city dominated by church towers. Ultimately, it is important to creatively embellish the naturally charming contrast between the spacious river landscape and urban closeness and density.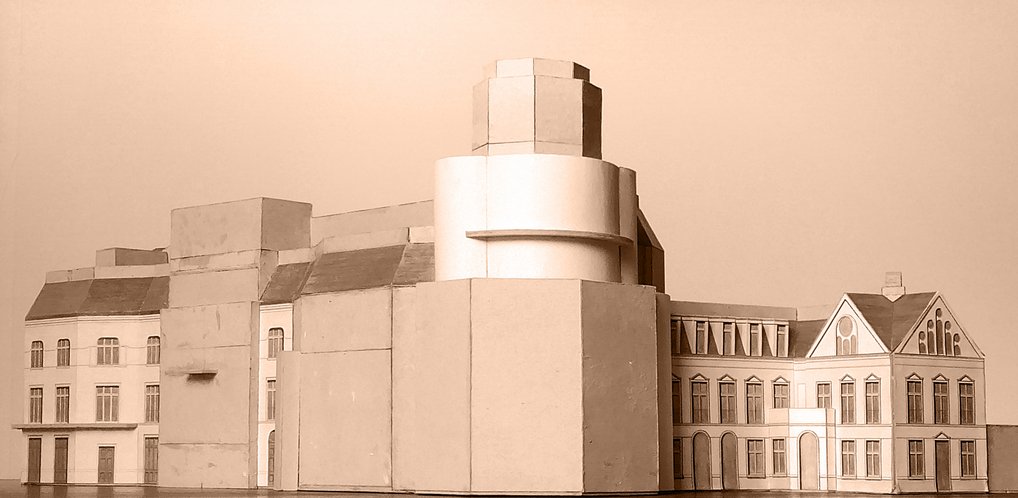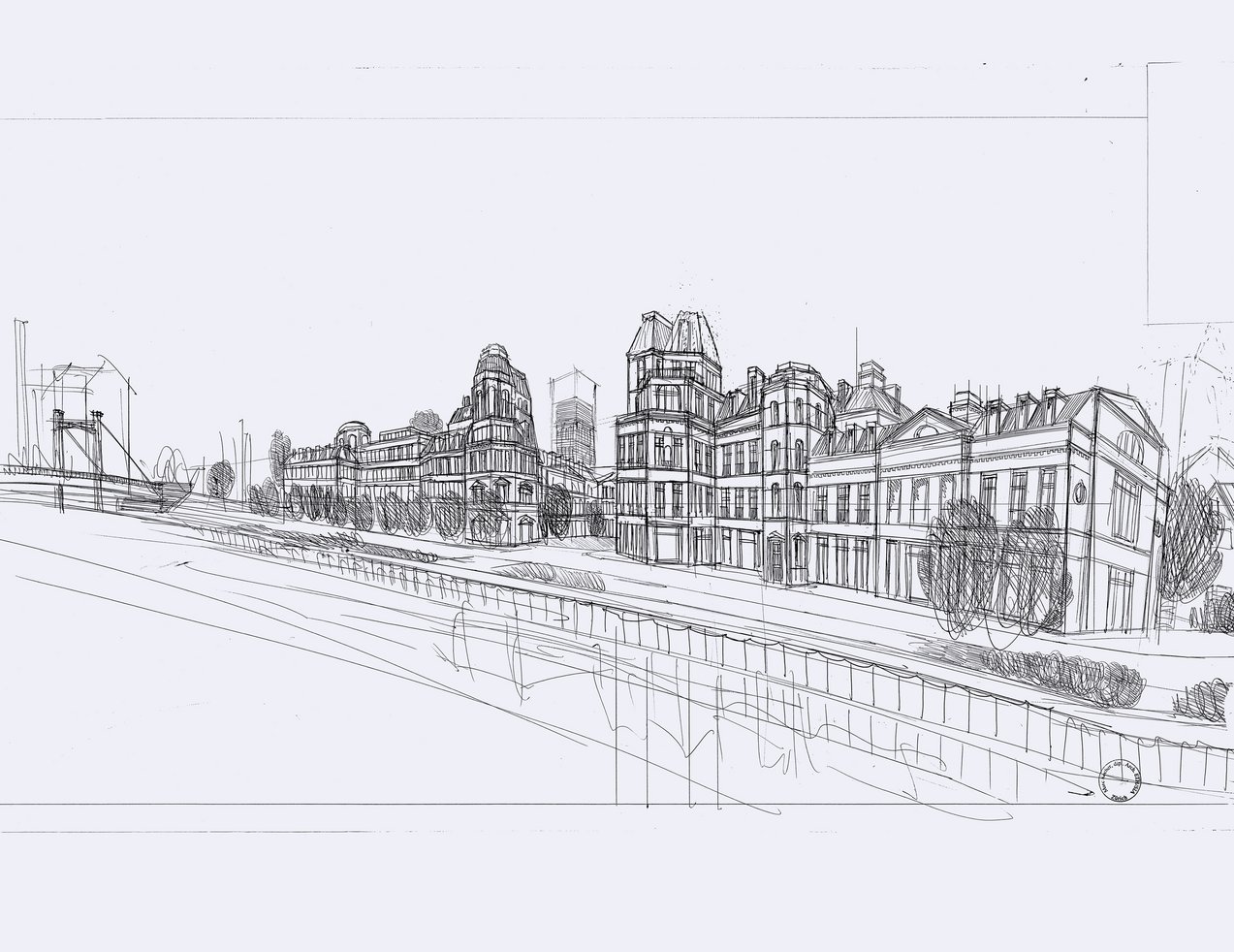 Cooperation of tradition and innovation
The building project is dedicated to the goal of a city marked by various waves of destruction at a pronounced location of architectural substance. The language of the architecture we have conceived of does not wish to distance itself from the history of the city, but instead hopes to integrate and link the still existing traditional elements and develop these into an attractive manifestation of the city of Anklam that addresses the present.
Experienceable past
The complex design, especially the tower structures, may be seen as a reminiscence of the dense, often additive construction from the Gothic period; the façade, however, clearly refers to the dominant classicist phase of urban development.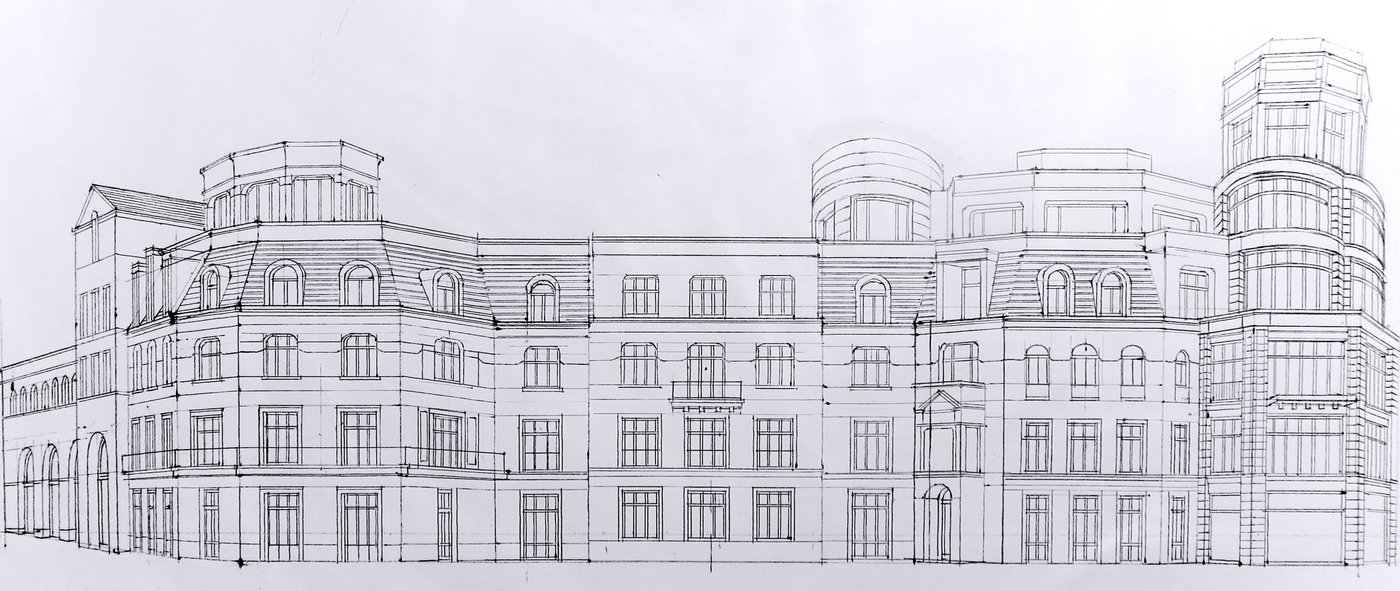 Harmony and function of the square design
Especially as a visually rich, elegant and well-proportioned design of the components, which are clearly distanced from one another, appears appropriate for the newly created urban square, because experience shows that the acceptance of a square and the economic feasibility of the business ventures located here are clearly dependent upon the level of sophistication intended for the design of the surrounding structures and façades.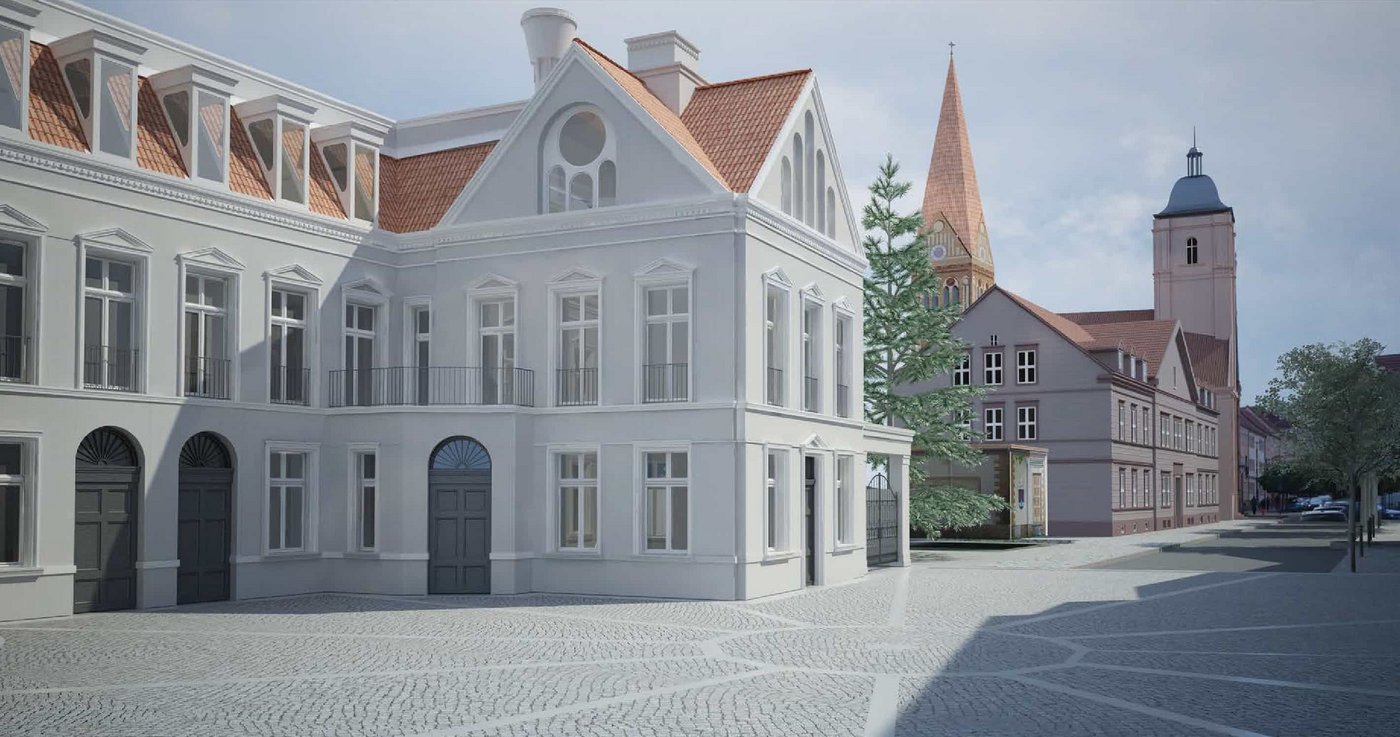 Project management
G. Pesenti
Client
K2 Hanse GmbH & Co.KG, Anklam