Palais KolleBelle is located right at the heart of the creative core of Berlin. On the one hand, the building ensemble should reflect the diversity and values of urban people and experiment with the latitudes of modern life, while a piece of Berlin tradition is continued at the same time. The new residential ensemble reinterpreted the unique mix of Berlin nonchalance, elegance and Paris flair and makes it one of the most coveted residential addresses in Berlin.
As part of the historically characterised and pulsing Kollwitz district, in which the most varied life plans exist harmoniously alongside one another, the Palais KolleBelle offers residential concepts for several target groups, from the single to the large family. Various apartment types are tailored to modern families, couples and sophisticated individualists and are adapted in a detailed fashion in the course of realisation to the most varied needs of the apartment owners.
Realisation of individual customer wishes
The design requires a strong and charismatic external appearance in combination with a flexibly adaptable internal building structure. The individual apartment owners could thus choose not only the materials, bathroom and kitchen apparatuses, but also the room structures. To this purpose, an unprecedented programme for the acceptance of individual conceptions and their execution was developed especially for the building project.
Calm anchor and big city quarter
The starting point and landmark of the facility is provided with the development and the courtyard entrance along the broad Kollwitzstraße, which was planted with planes. The architectural independence of the façade visuals creates a valuable address with a strong identity. The other street façade in the Belforter Straße, as well as the structural shell in the courtyard have been deliberately designed to be more compartmentalised and seen as individual addresses. All apartments have a balcony facing the street and a loggia facing the courtyard. An inner courtyard garden in French style with manicured lawn areas, paving of small stones, shaped hedges and plane trees creates a compensatory element for the urban goings-on of the big city.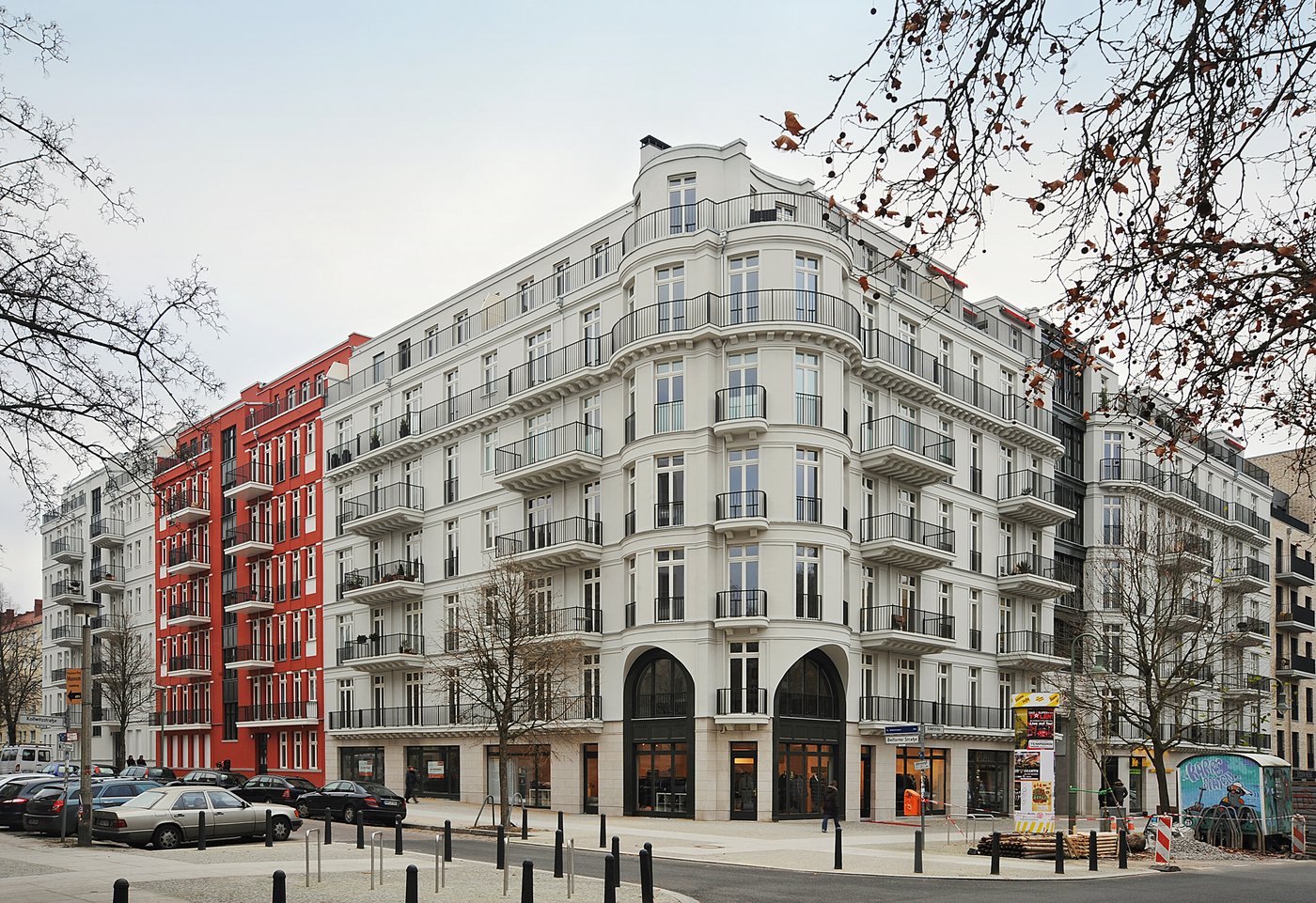 The apartments
All apartments have a ceiling clearance of at least three metres. This spaciousness is underlined by the French windows and the high double-winged doors. The exclusive outfitting was discussed with each individual customer and, thanks to a special logistic, could be implemented with an extremely favourable price/performance ratio. A bicycle room with 200 parking spaces inside the building, solar technology, a grey water plant and extremely efficient insulation are our contribution to the green city of Berlin.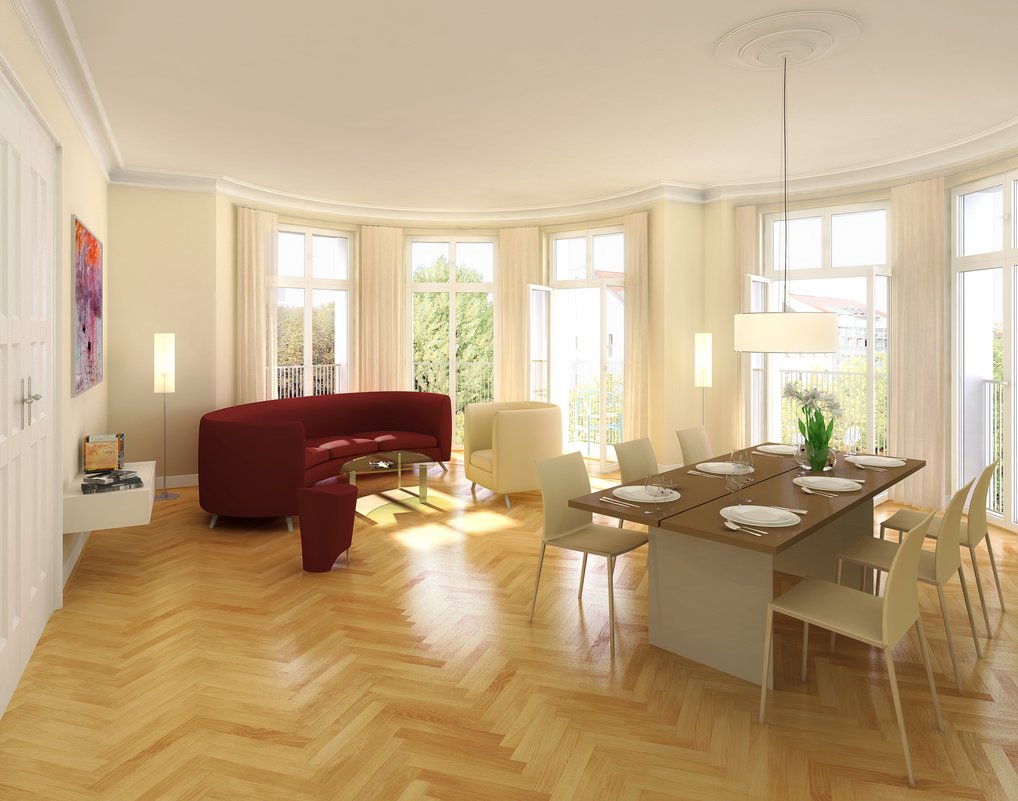 Category
Residential and commercial building
Location
Kollwitzstraße 26–32 , Belforter Straße 1–2, Berlin, Prenzlauer Berg
Implementation planning
Heinhaus Architekten, Marc Kocher Architekten
Client
econcept Immobilien and Projektentwicklung KG (GmbH&Co), Berlin