One of the most popular residential areas of Berlin is Prenzlauer Berg. One finds this dense juxtaposition of urban life, culture, shopping and quiet parks in Germany's largest contiguous historicist area.
The residential quarter Jablonskistraße at the corner of Winsstraße offers the ideal focal point for all those who like to make use of this colourful offering in the immediate vicinity but nonetheless wish to live in a quiet residential facility with an inward-facing green park.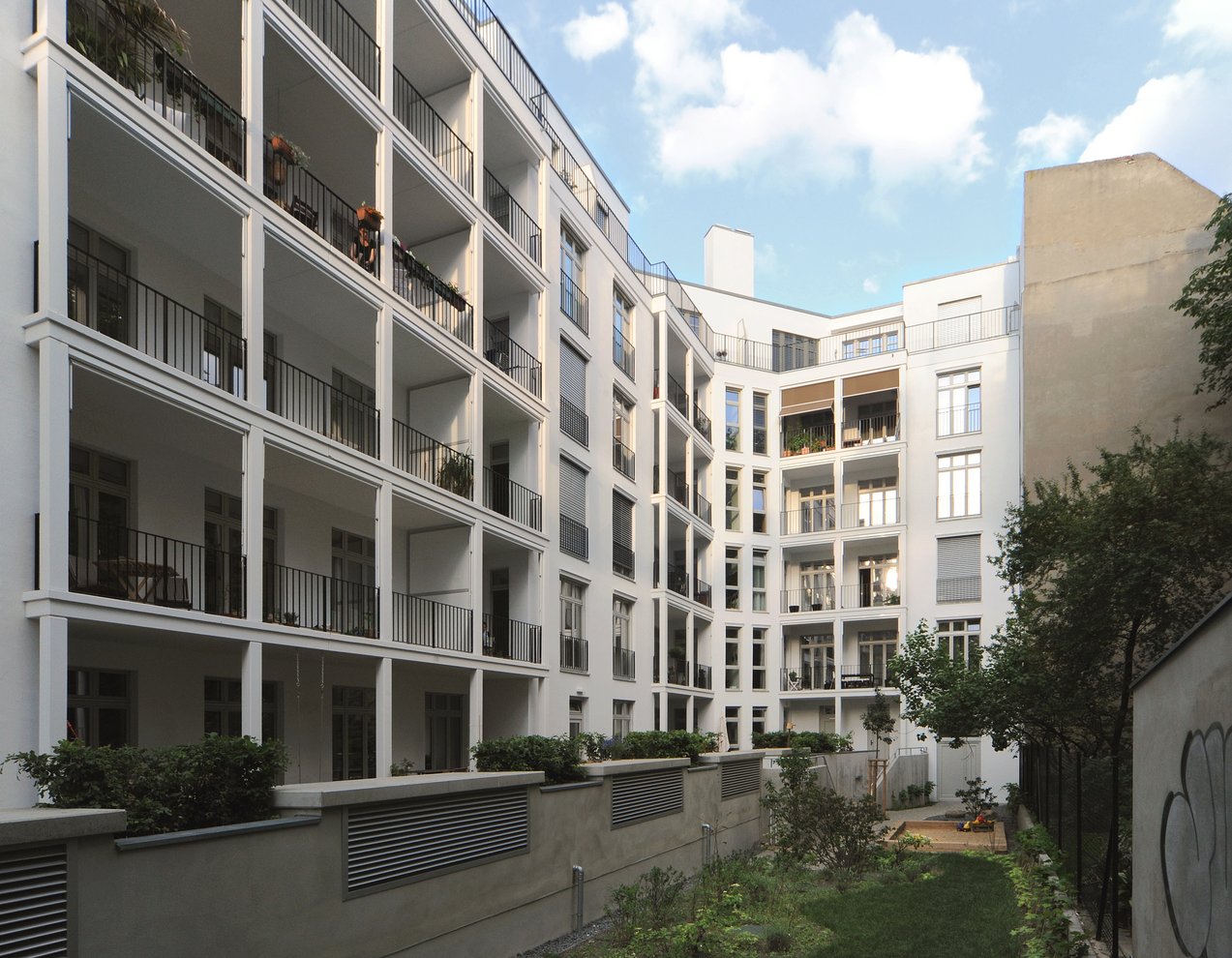 The ground plans are designed such that they address the most varied requirements. Thus, for example, almost all apartments have two bathrooms, an extra utility room and additional storage rooms, one for shoes and one for other things that otherwise lie around uselessly in the apartment. All apartments have a room height of at least three metres.
Diversity and functionality
Twenty-five exclusive condominiums with sizes from 55 to 226 square metres are being created for a diverse target group ranging from singles through "not-yet families" to families with three to four children.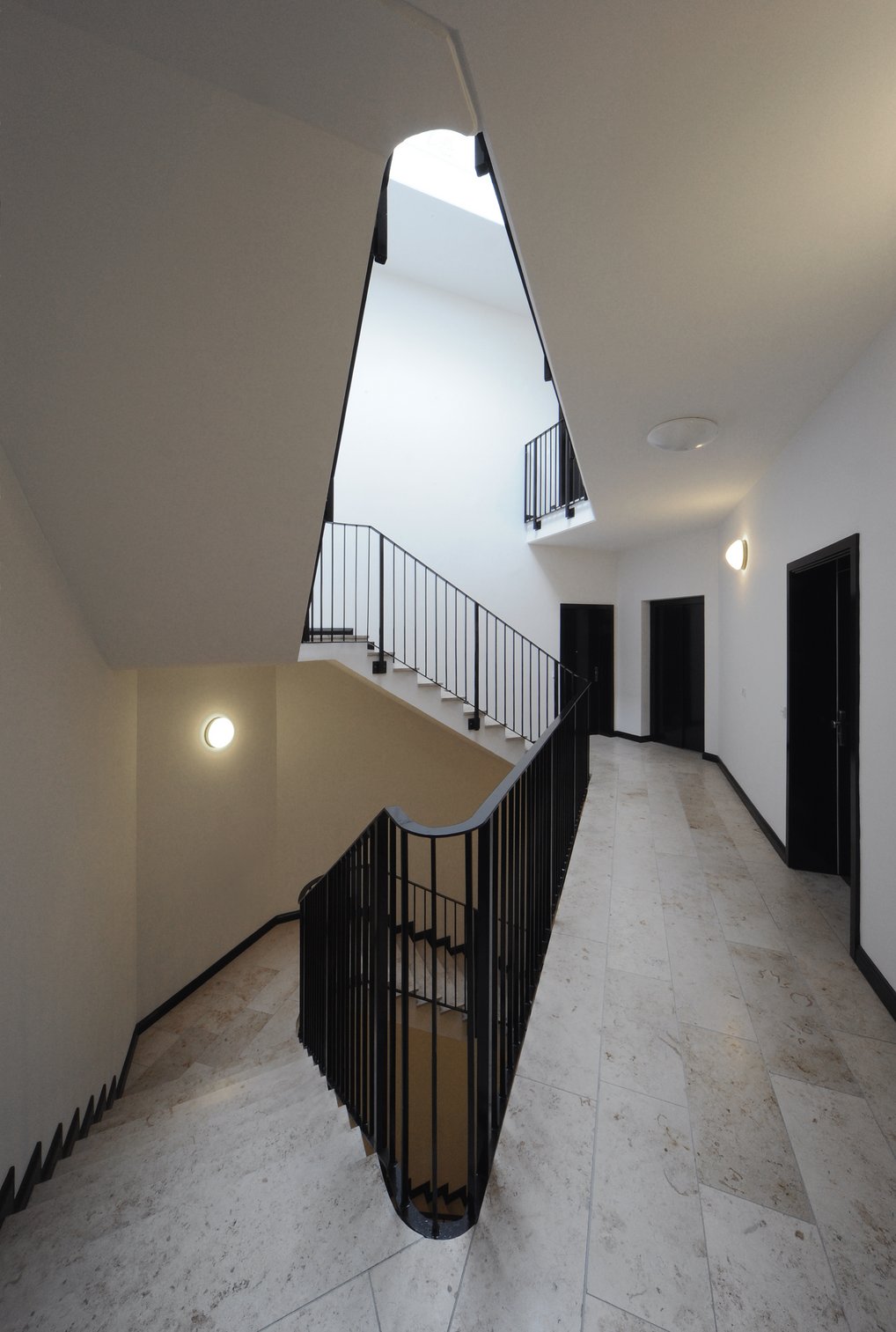 Flowing surfaces
The rules of the game for designing façades in the historically developed context are being sounded out anew: the themes of the façade surface, bays and balconies of the neighbouring development are not understood as individual and flat elements arranged parallel with the street, but instead as flowing components laid out non-parallel. The design was inspired by Japanese origami, artworks of folded paper.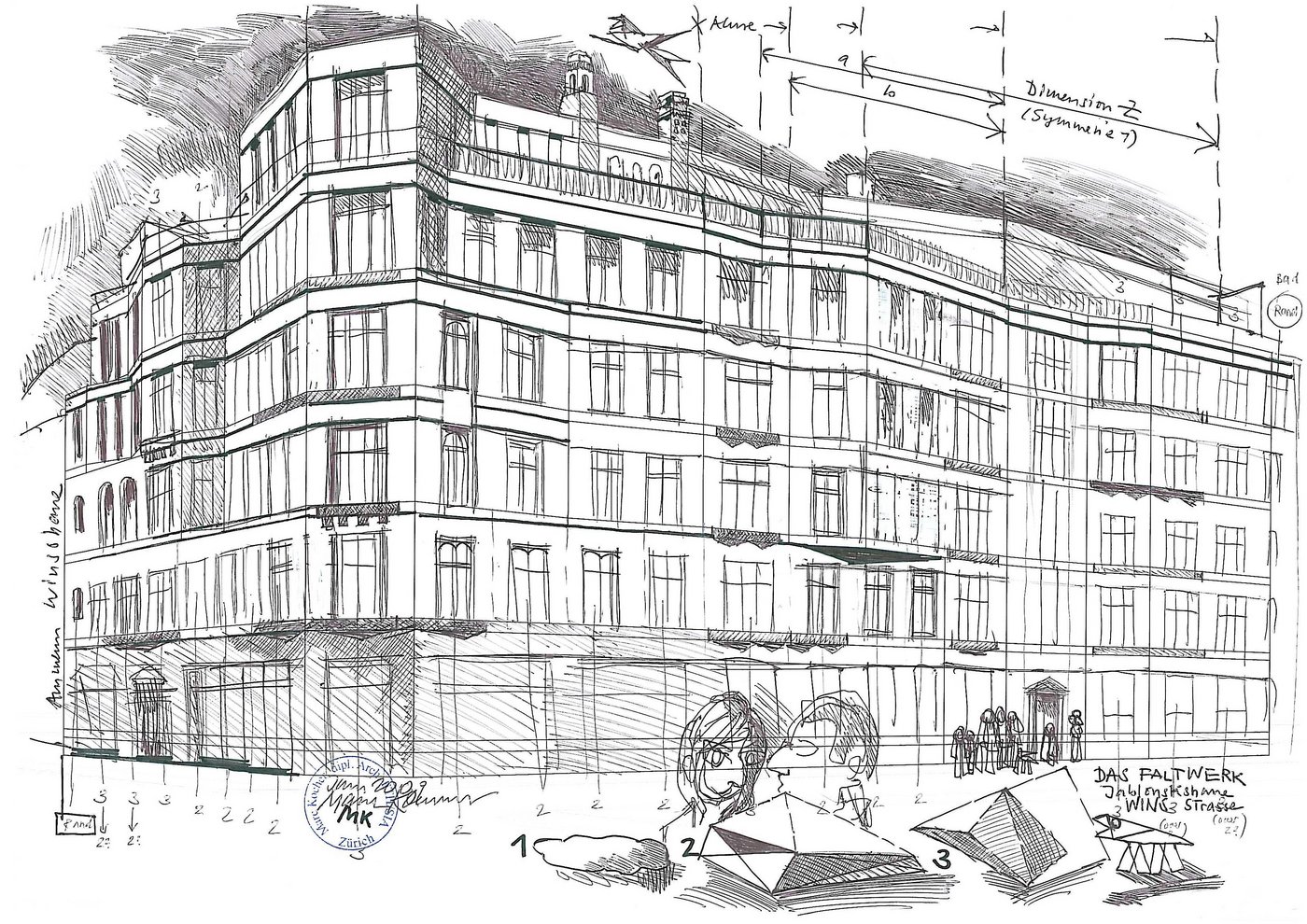 Surprising perspectives and individual design
Thanks to the obliquely arranged façade surfaces, extremely attractive lines of sight can be won for the interiors. Each apartment is lent an unusually individual character as a result.
Category
Residential and commercial building
Location
Jablonskistraße 30, Winsstraße 44, Berlin, Prenzlauer Berg
Cooperation
B. Mosca and S. Stortone
Client
Bülow Immobilien GmbH, Berlin