The new residential building closes a gap and merges harmoniously into its environment in that it links elements of historicist building with an own, fluid language of form. The rhythmically designed façade is characterised by wooden windows that reach to the floor with a uniform height, as well as by loggias, patios and balconies. An element of the façade that stands out is the frontispiece with tower rooms, which exceeds the prescribed height of the roof.
The living past
Inside the block of flats, a spacious staircase coiling upwards links the individual floors with one another.
The bottom sides of the balconies have beam-like supports – characteristic and reminiscent of Italian Renaissance buildings, as they can often be seen in the paintings of Lorenzetti. The beams functioned here as roof supports and projected from the interior into the outdoor space.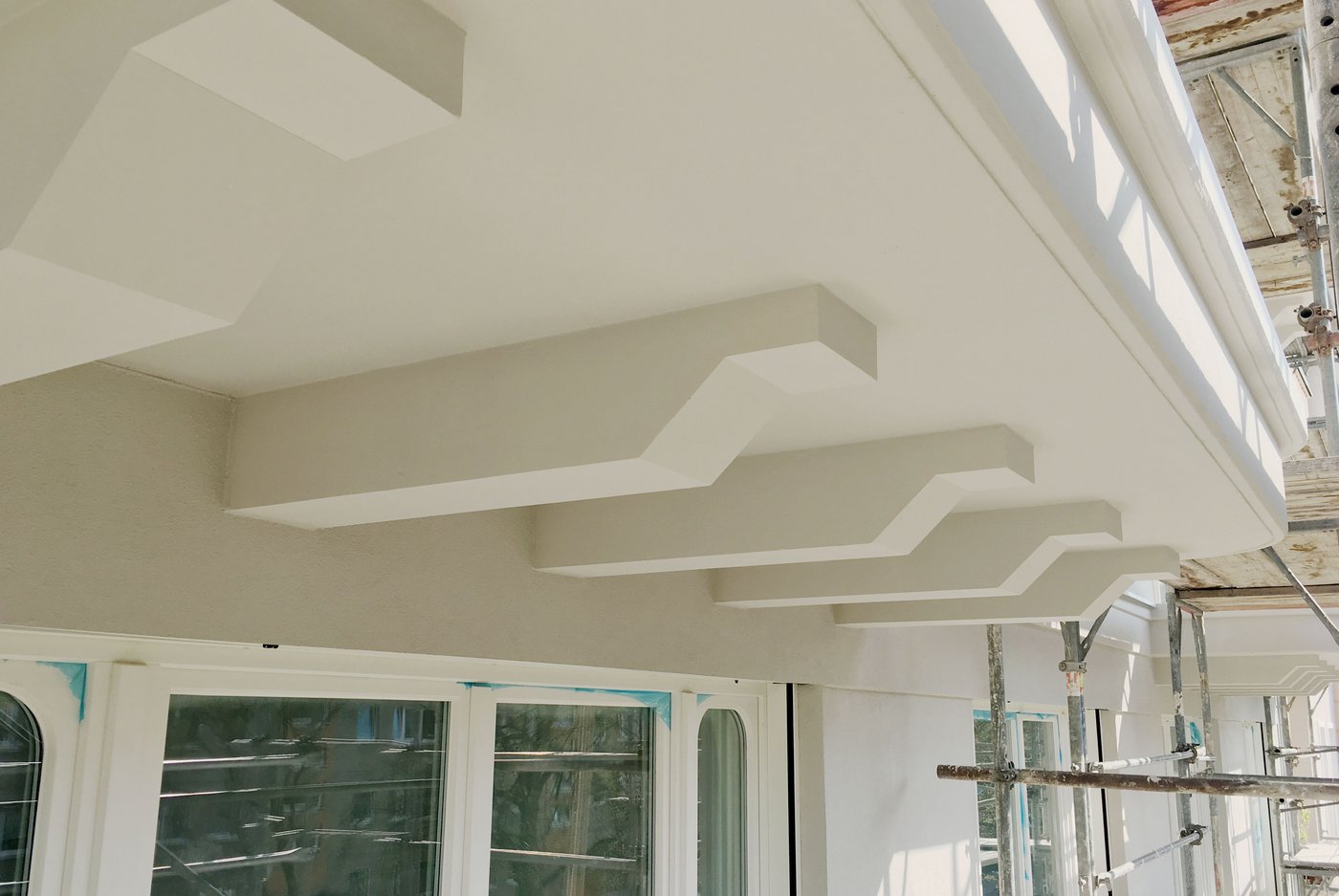 Inviting distance
The two front gardens arranged along the building and facing the street provide a reference to the environment, but also remind of the entrance situations of London or New York blocks of flats. They each have a staircase that enables an unimpeded change between the apartment on the ground floor and the garden. The enclosure with wall and box hedge, together with the light shafts, forms an inviting entrance area that at the same time creates distance from the sidewalk and street.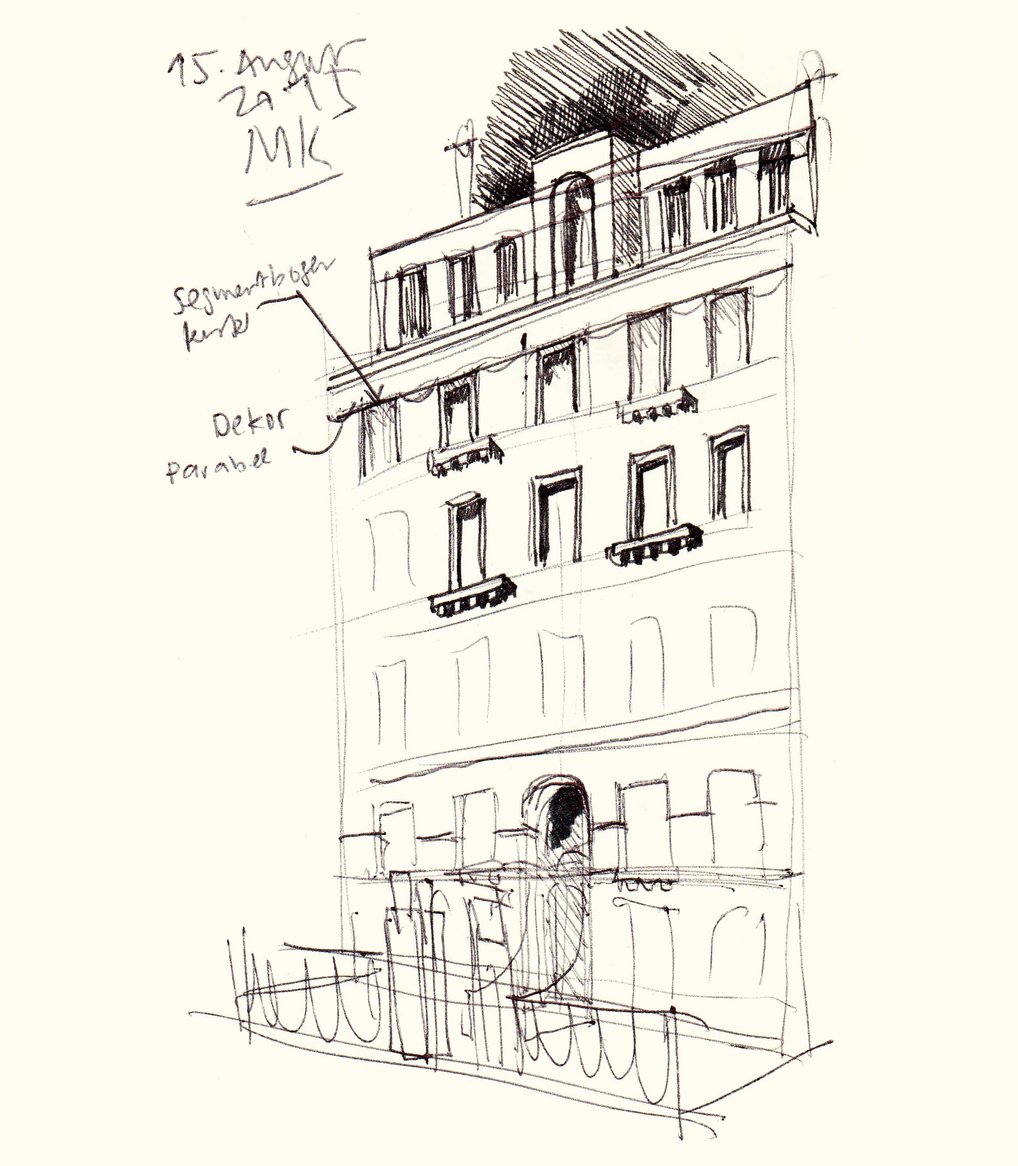 Category
Residential building
Location
Binzstraße 42, Berlin, Weißensee
Project management
G. Pesenti
Implementation planning
kwp Architekten, Berlin
Client
Binz 42 GbR, München, Benedikt Lex
General contractor
Lattermann Bau GmbH