The industrial age saw Berlin, like some other European cities, grow within a few decades from an in any case important capital city to a metropolis of global significance. It is thus not surprising that remains of once industrially used buildings have still been preserved even in central areas to the present day. Decommissioned, overgrown and enchanted, if not long-since demolished or left to decay, they are today's romantic castles, the defiant fortresses and guardians of a past time.
Baked goods of all kinds were produced in the Backfabrik near Alexanderplatz for more than 100 years. The at least three building phases make the continuous expansion in the form of buildings of various ages evident.
The sum of the individual parts
The design plans for a whole to arise from the conglomerate of buildings of various styles through in some cases radical additions. A twelve-metre-high light sculpture dominates the roof landscape and, especially at night, creates geographical and historical references to Berlin.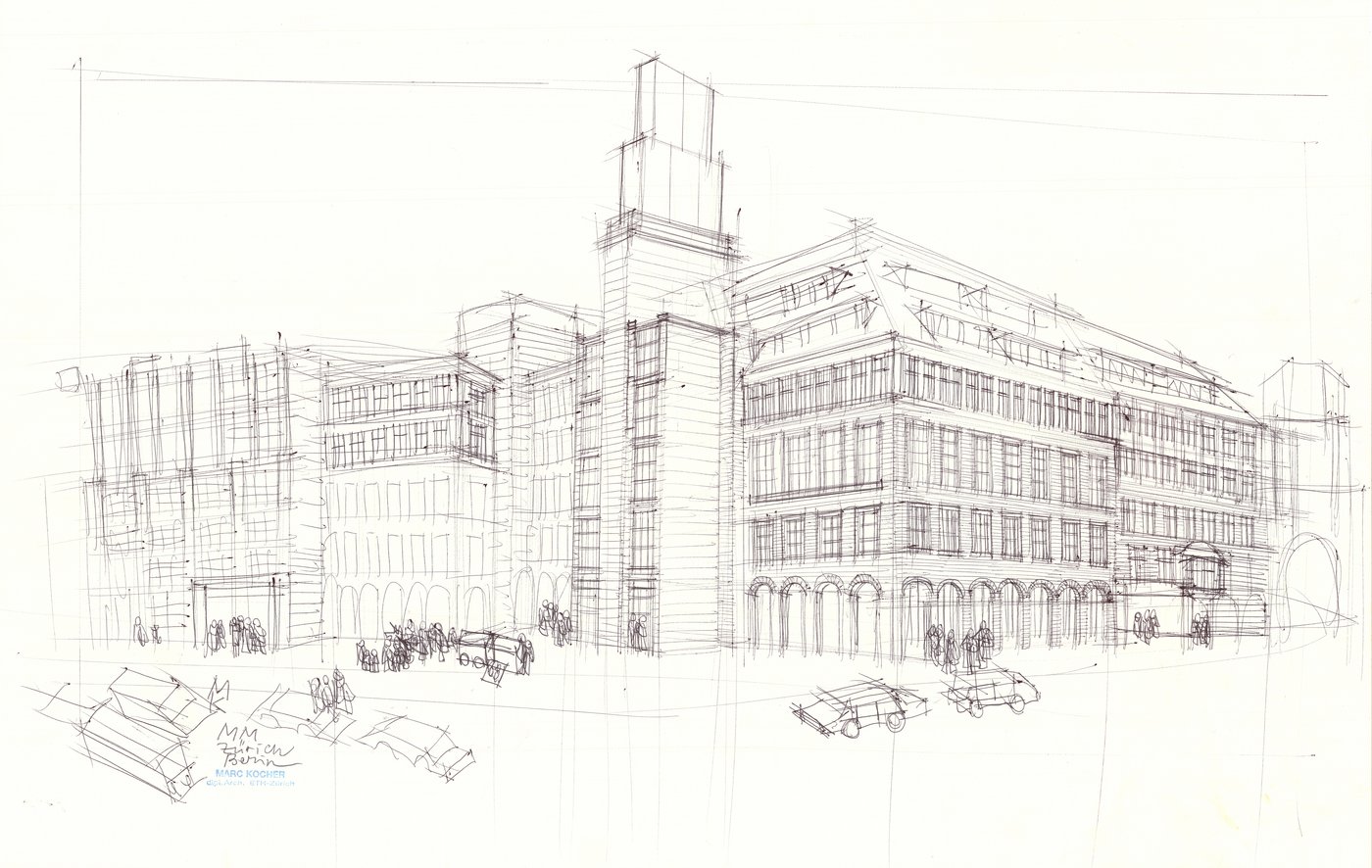 Experienceable past
The new façades and the partially supplemented façades and their endings, cornices and gates refer (directly borrowing from research on the project of the stockyards) to the Berlin of the 19th century without aiming to copy it.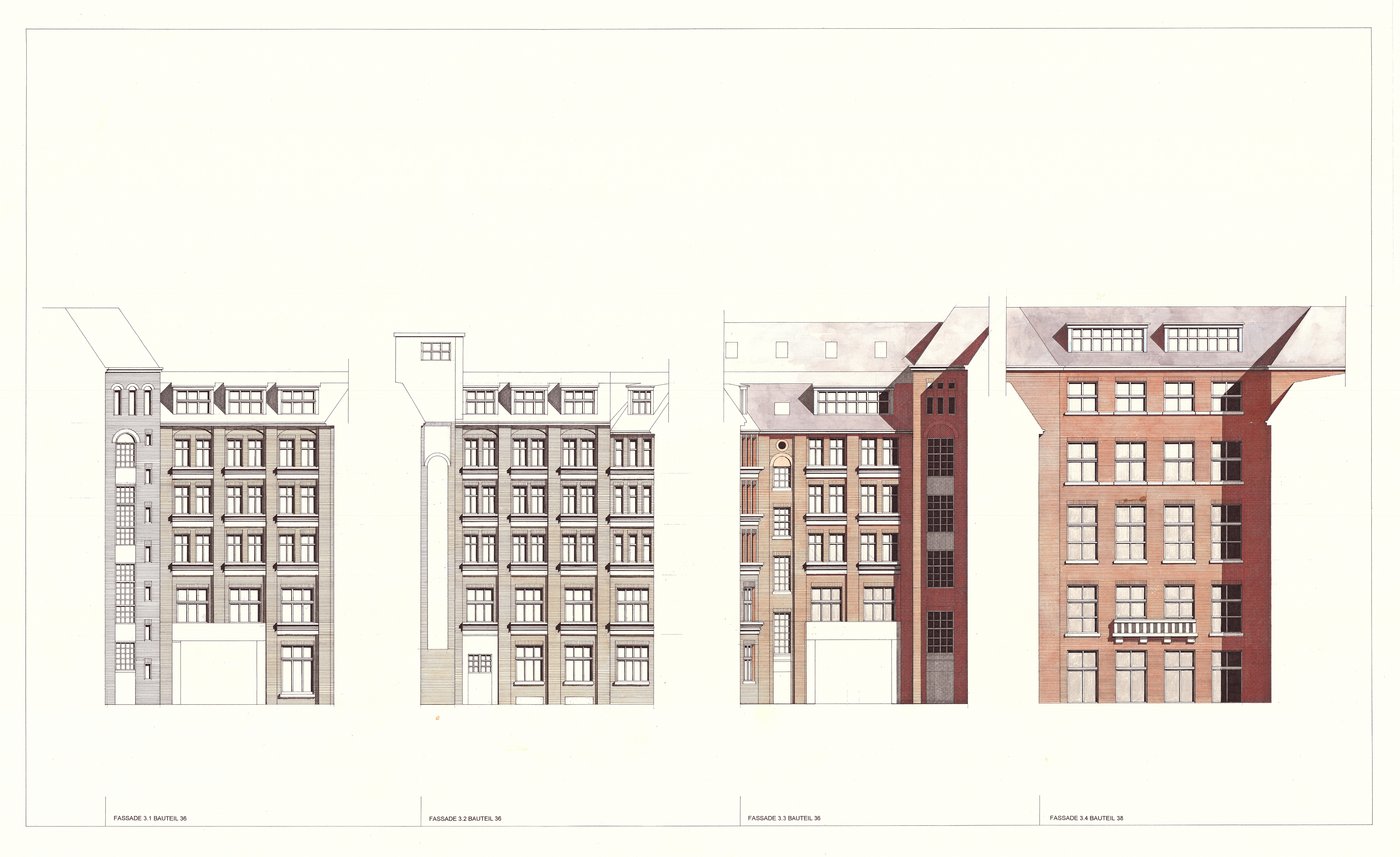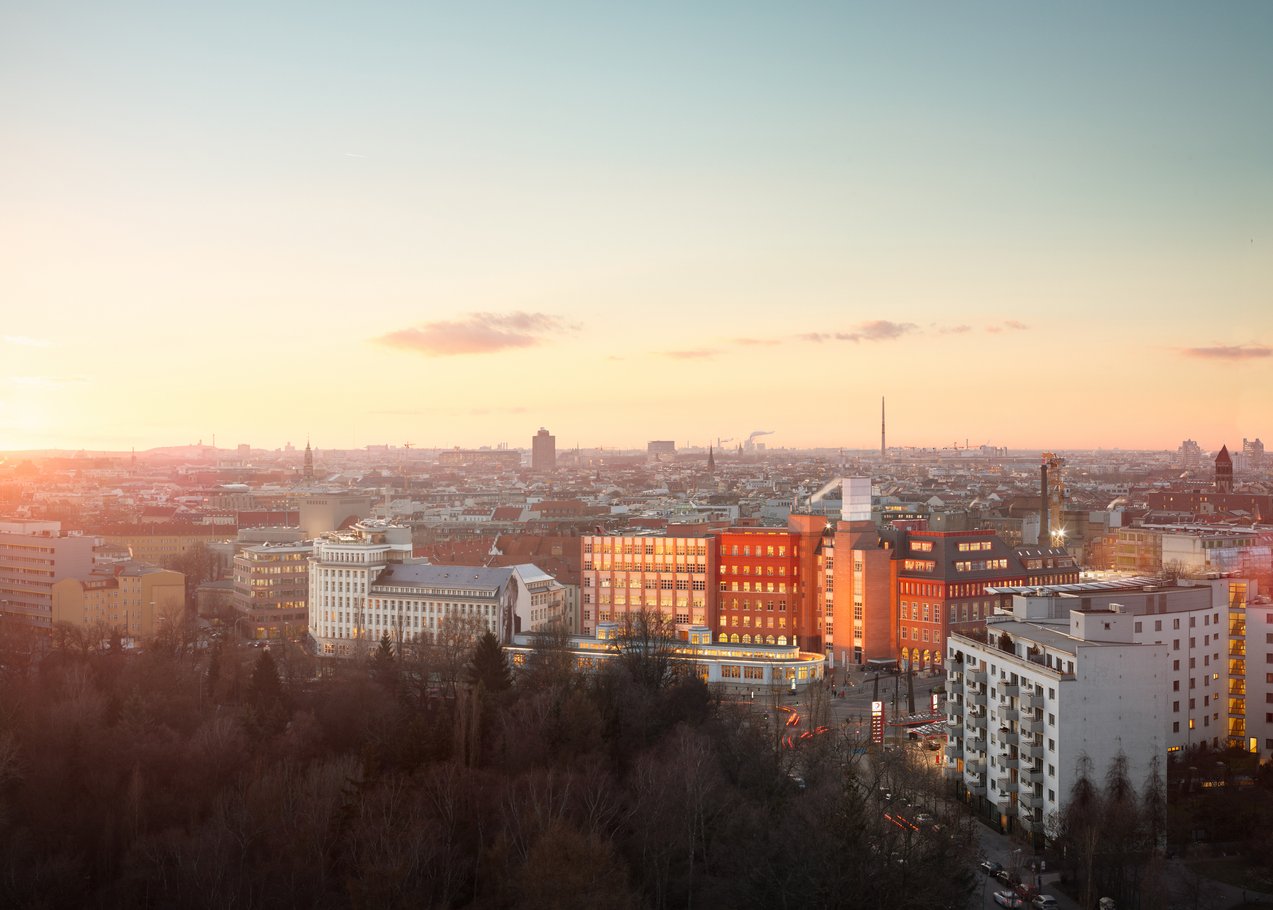 Location
Saarbrücker Straße 36–38, Berlin, Prenzlauer Berg
Partner office
Tritscher/Bartels, Trixner/Tyrra
Photography
M. Hawlik and M. Hattwig