Entree Weißensee at Lehderstraße 29–32 lies in a part of the Berlin district of Weißensee in which traditional urban and societal structures mix with a young Berlin in a pleasant and balanced form. A new building with 76 condominiums ranging in size from 30 to 123 square metres was created in this liveable city district. The special feature: the one to five-room apartments are almost all individually structured – each has a balcony, patio, loggia or private garden.
After the first tenants moved into the building, Marc Kocher Architekten received a letter in which a resident wrote the following about her apartment in Entree Weißensee: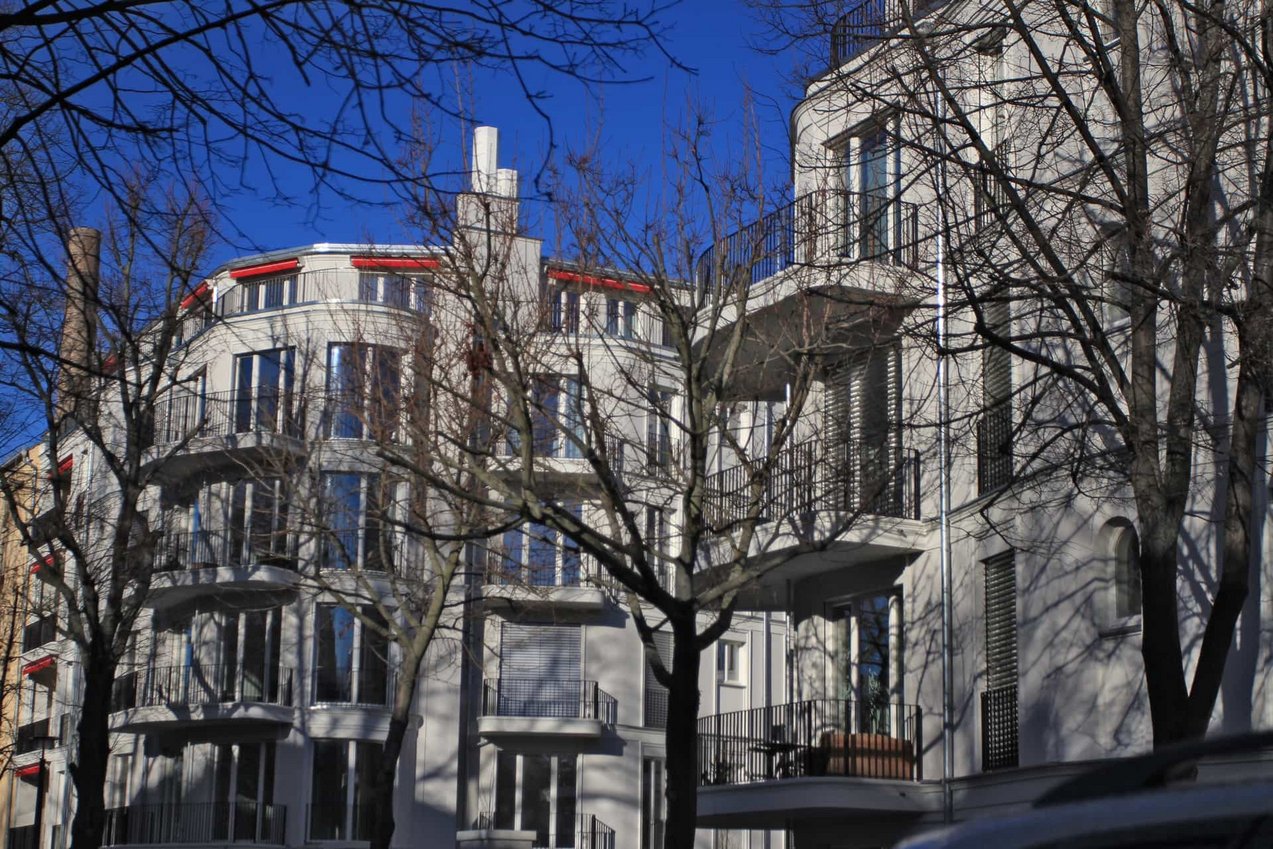 Many rather sober new buildings with a cool, straightforward expression, which in some cases also seem monotone, are currently being built in Berlin. However, we like the differentiated façade view that goes far beyond uniform solutions. We also love the generous, welcoming entrance area. We are quite charmed by the idea realised that all parties live in the front building. The courtyard has become a truly beautiful spot for encounters with the neighbourhood and invites both to a brief chat or to a community event.
"We had already purchased an apartment in the Entree Weißensee in the Lehderstraße in 2016 and moved in in October 2018 while building was still taking place. That is a 5-room apartment in which we now live as a family of four in approximately 123 square metres. Neither of us are big connoisseurs of green architecture, but one does not have to be an expert to see that elegant aesthetics and pragmatic solutions go hand in hand at Entree.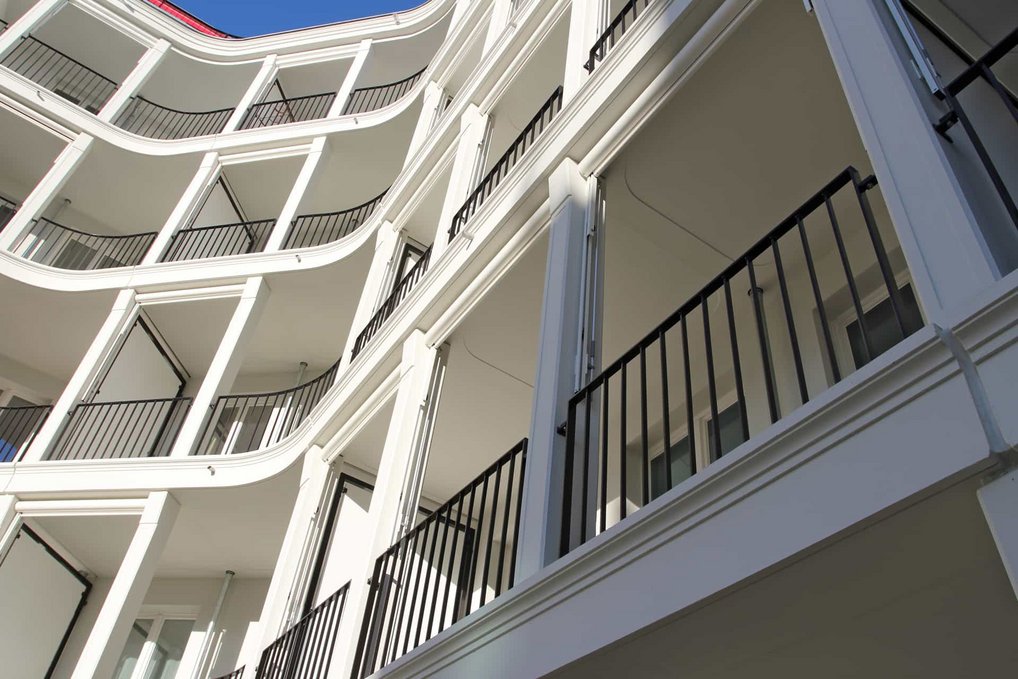 We have already organised a little get-together around the Christmas tree for meeting neighbours, which was sponsored by Eqviva. Around 25 parties gathered in the Entree courtyard for this meeting. We are also already looking forward to living together here in coming years, following the development of the Weißensee neighbourhood, contributing to an ecological and family-friendly urban life and accompanying our children in their lives here.
Our apartment too, which we have now moved into, is individual, sophisticated and at the same time practical in its structure. We like the concept of a large living space with integrated kitchen and smaller bedrooms and children's rooms. The view of the beautifully located courtyard with the stone mosaic and the green outdoor areas is a delight for the eyes and is always a good way to spend time socially. We also love the view of the artist studio of Jonas Burgert.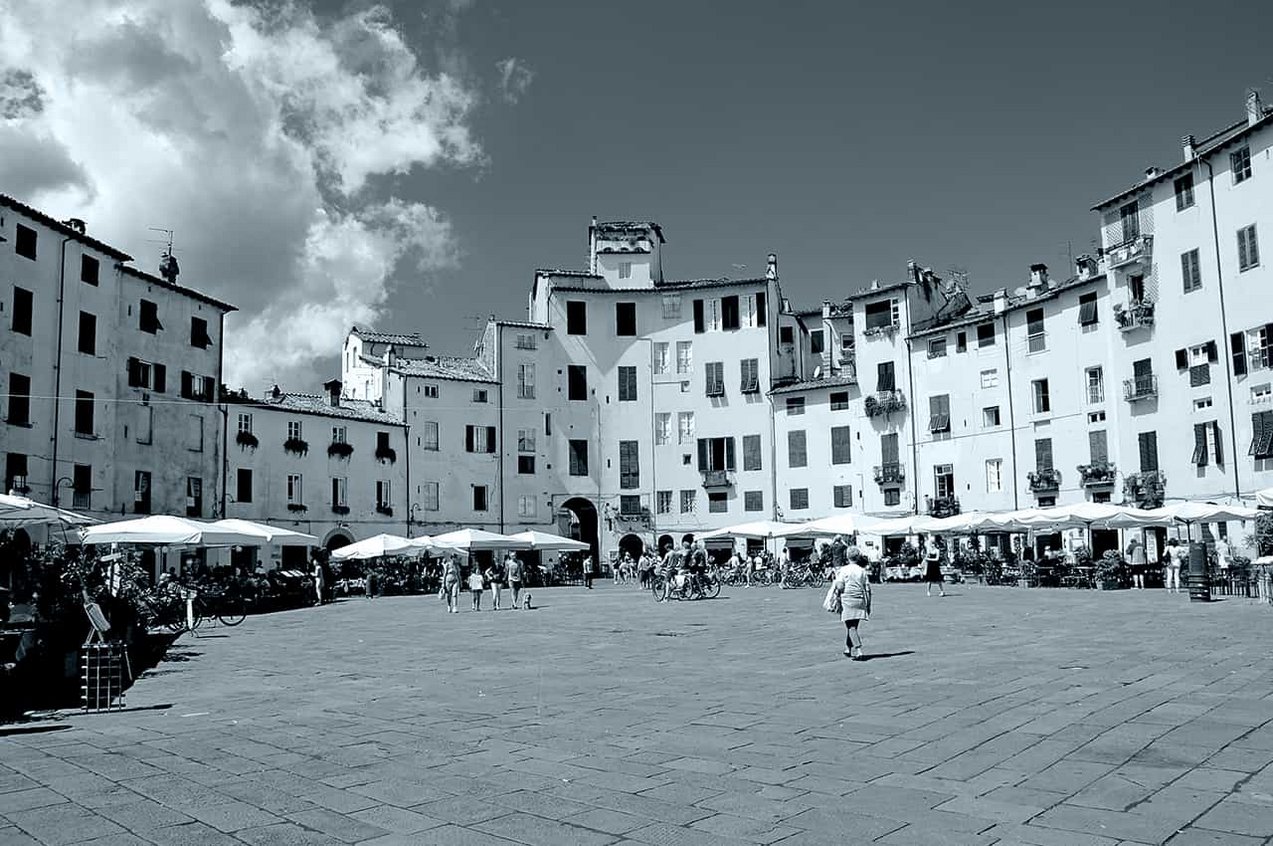 I myself grew up in an oversized, extravagant architect's house, which my parents helped plan and build. Now I am looking forward to seeing how our two daughters grow up in the much smaller space of an urban apartment, which offers them entirely different possibilities for play and development than in a development area in the suburbs."
Text: Verena Lange, resident of Entree Weißensee
We are quite charmed by the idea realised that all parties live in the front building.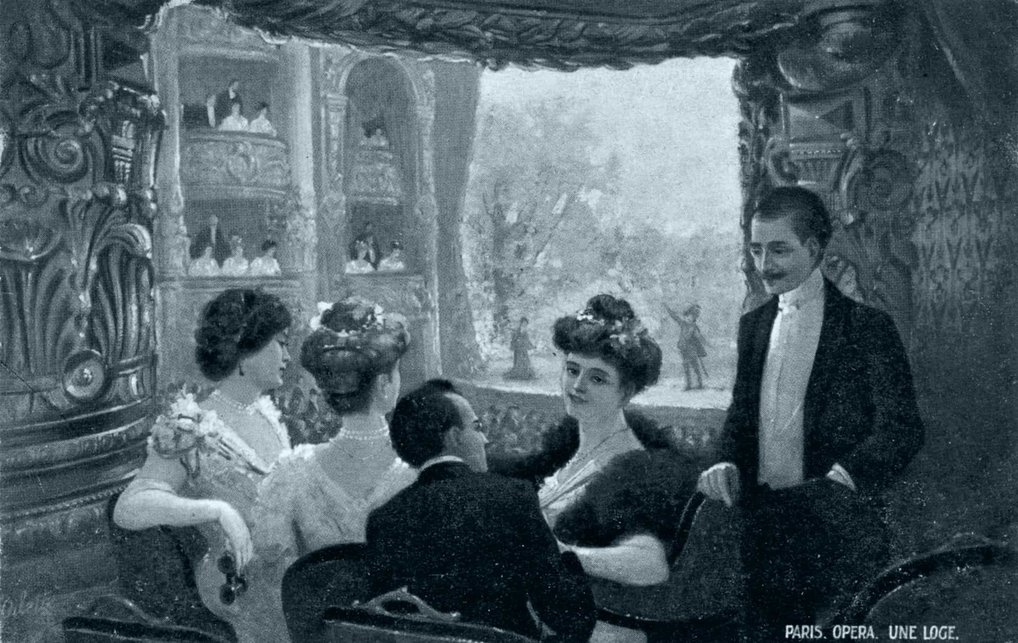 Category
Residential and commercial building
Location
Lehderstraße, Berlin, Weißensee
Project management
G. Pesenti
General contractor
Lattermann Bau GmbH